Our blog last week about " how to laser cut your own pumpkin" inspired our favourite guest blogger CNCRoi.com to laser cut his own! Below is his blog on how he went. Happy Halloween!
There are very few things as scary as me trying to be a 2D artist, throw those awful skills on a defenseless orange pumpkin using our Austrian CNC laser and wow… horror movies have no standing against my drawing skills!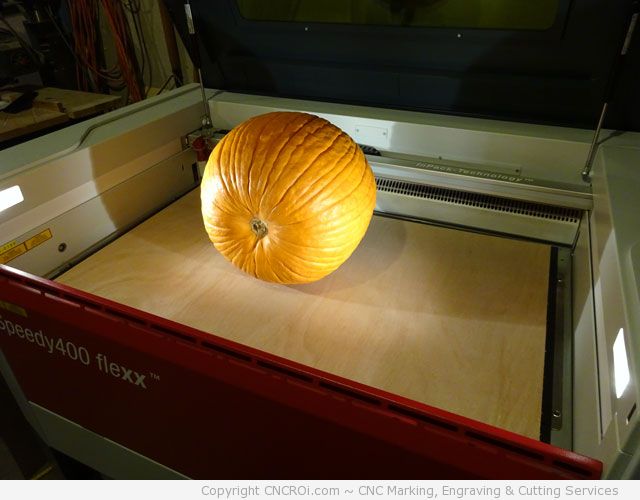 My first attempt at laser engraving a pumpkin didn't go so well, it was slightly too high for the bed of the laser. I have 22 inches of play, this pumpkin was 30 inches! I used my eye at the supermarket and I guesss I was a bit off. I brought it up higher on the table for better lighting.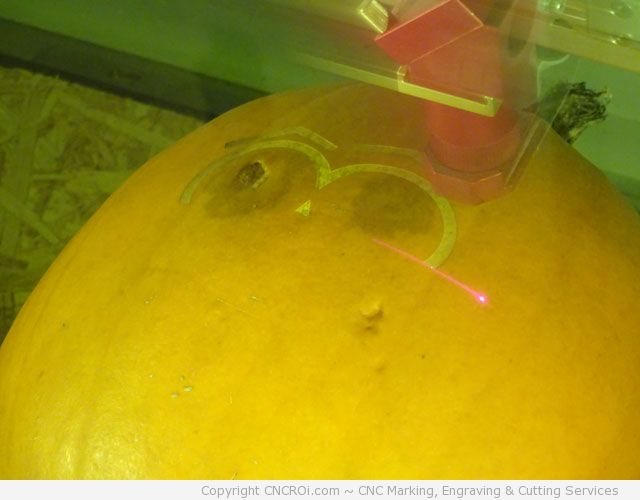 So, I headed back to the supermarket, this time with a ruler and didn't notice it had two rotten spots on it. I couldn't use the other side of the pumpkin as it had a pumpkin rash so after a bit of thinking, I realized this would be great eye holes!
So, I powered-up our Trotec Speedy 400 flexx, put the laser tube at full power (and speed) and quickly engraved my awesome design that took me a whole minute to put together.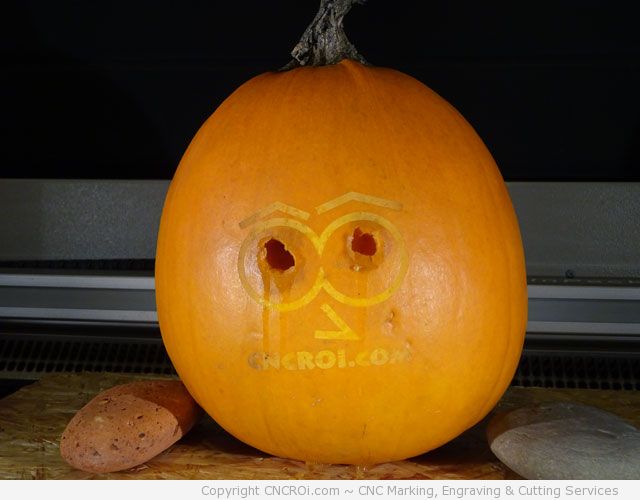 The results are truly scary! I can design the world's best laser cut Eiffel Tower but give me a vector program and a pumpkin and now you know why clients send us their 2D design files. Now, if this pumpkin was flat and I could build some interlocking parts, then we are talking about awesome!
I stuck my two finters into the rotten spaces to give the design a bit more depth but it was still missing something. So, I got a knife and finished the job. I guess I could have cut into the pumpkin using my laser but I prefer to use the right tool for the job and not gumming-up my equipment with sticky soot!
So, in a few days, I'll stick a candle inside and scare the kids… if that doesn't do the job, I don't know what will! I think the CNCROi.com mustache was a nice touch!
As always, watch the video!
CNCROi.com: Laser Engraving Pumpkin

https://engraversregister.com/wp-content/uploads/2013/05/logo2.png
0
0
Natalie
https://engraversregister.com/wp-content/uploads/2013/05/logo2.png
Natalie
2014-10-29 09:09:47
2014-10-29 09:09:47
More Halloween pumpkins!