We think this is a great idea, and particularly relevant for our new partner Lasers for Education.
Thanks again to  CNCROi.com for your blog post, where we recycle old and worn school shelving into a fun new activity for school children.
I'm pretty sure that these shelves, located in a classroom, are older than me which makes them a perfect material to be recycled into a school activity for children in their school. It teaches them about recycling – instead of throwing out perfectly good plywood – and also give the laser something fun to do!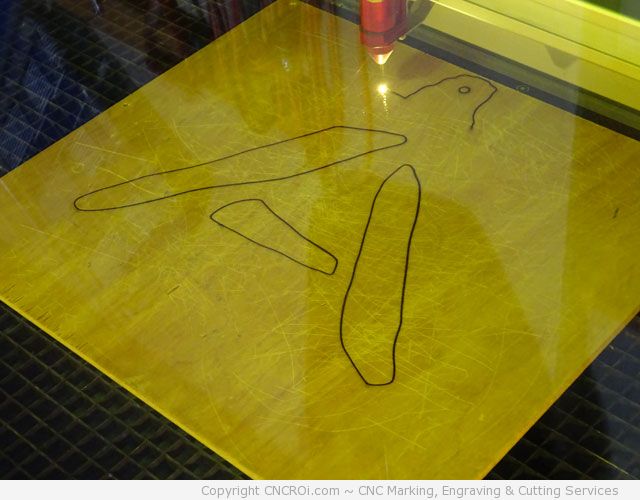 Generally we don't feature any customer projects on CNCROi.com but I made an exception in this case as it's just such a wonderful case study of the power a CNC laser can bring into the classroom and the lessons that can be taught that one person's junk is another person's pride and joy (after the kids paint them).
These are not meant to be stencils but this wood was probably the best plywood I've cut with our industrial wide-format Austrian laser. The wood was dry, straight and incredibly well textured from all the decades of kids throwing stuff on and off them. This wasn't junk by any stretch!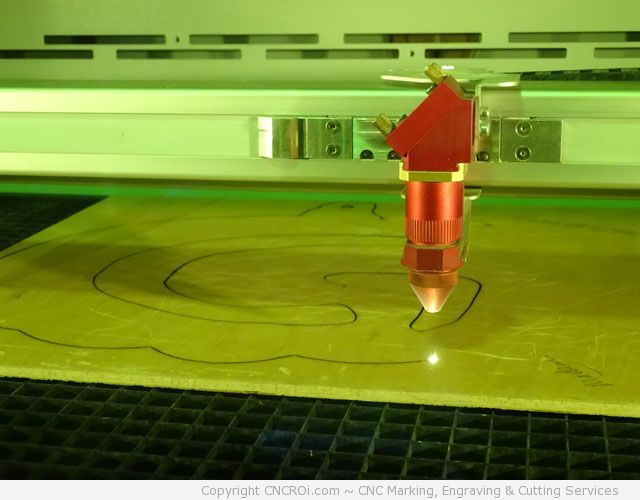 The entire project entailed custom cutting more than two dozen "stencils", with the letter being shown representing the child's first letter in their last name. The cutting process was incredibly clean, I guess in the old days they had more wood in plywood than glue!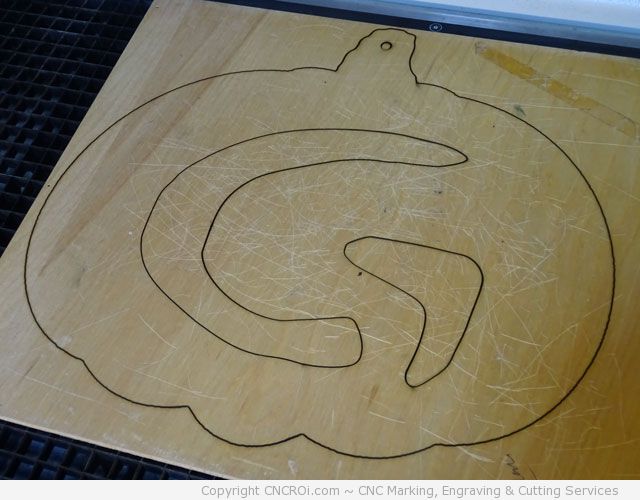 The great feature about this project was whether the files were all the same or different, it made no difference at all to us here at CNCROi.com. The laser cuts "on-demand" and although several of these letters were repeated (not shown), the result was always the same. A crisp stencil and outline.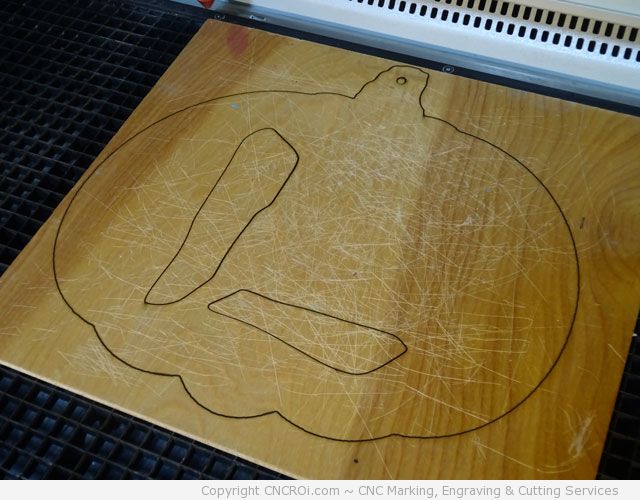 It just goes to show you the versatility we can offer a business with their products, instead of throwing them out… send it to customers and potentials for promotional and marketing uses! We can mark, etch, engrave and cut just about any material.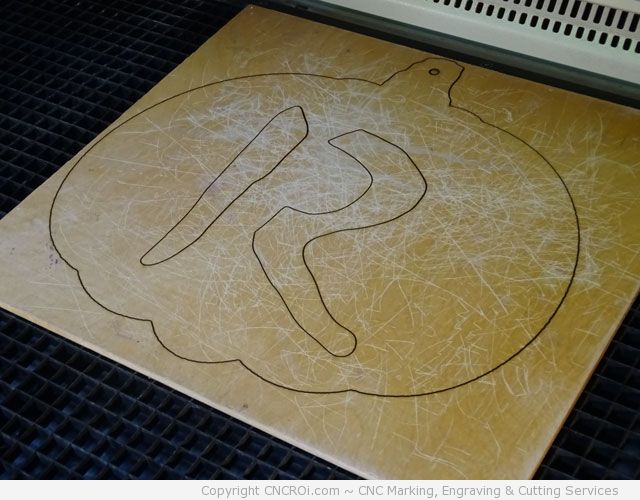 While cutting through these shelves, we also discovered some embeded nails, good thing this wasn't cut using our CNC router otherwise we would have gone through some bits! What fascinated me about that was the laser would essentially cut "around" the nail, meaning that even under the nail, the plywood was cut (as well as above) but the nail itself wasn't cut (we don't have that kind of laser).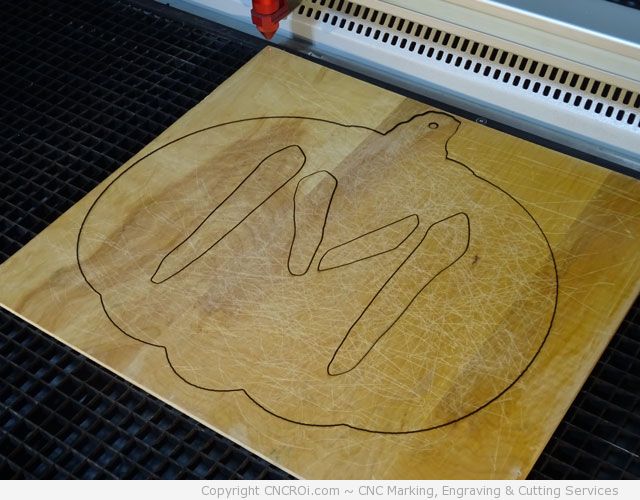 Some of these boards were in better condition than others, but there was surprisingly little warping, again, this was the kind of solid plywood you just can't find anymore!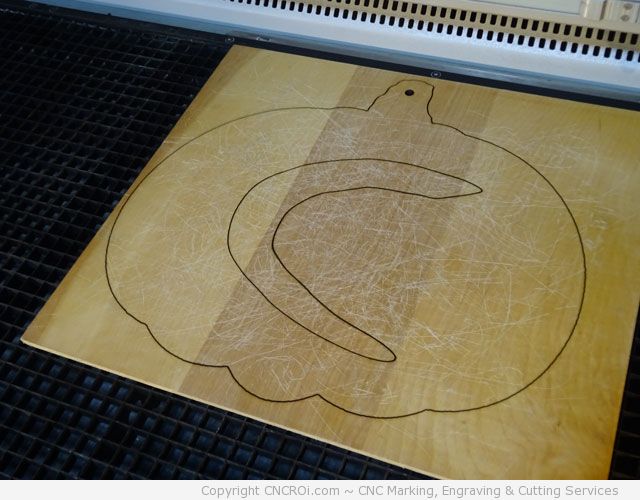 The entire cutting process was done relatively quickly considering how many we had to do, I could have done quite a few boards at once but I wanted to do one at a time for photographic and video reasons. Our bed is HUGE and we take full advantage of it when we can… which is why client projects are fun… because things are optimized to the hilt as nobody will ever see the light of day that we did it or how we did it.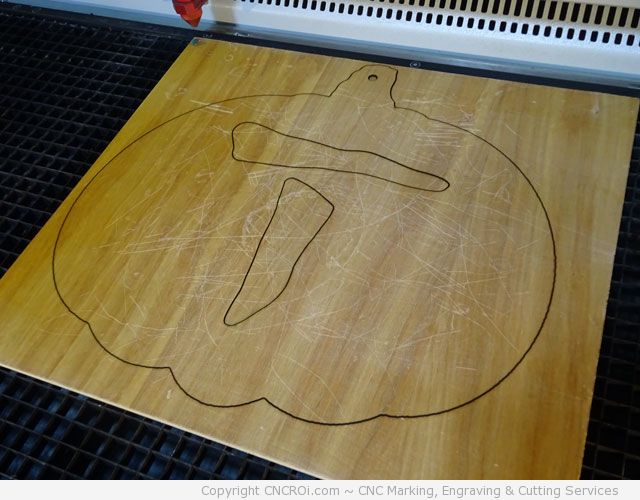 The applications of projects we could have done with this material are endless, it would have been fantastic for model making due to the quality of the plywood, great for signage and stencils due to its straightness, amazing for jigs and just about any other use in the shop or for our clients. We also could have made great custom business cards out of these too.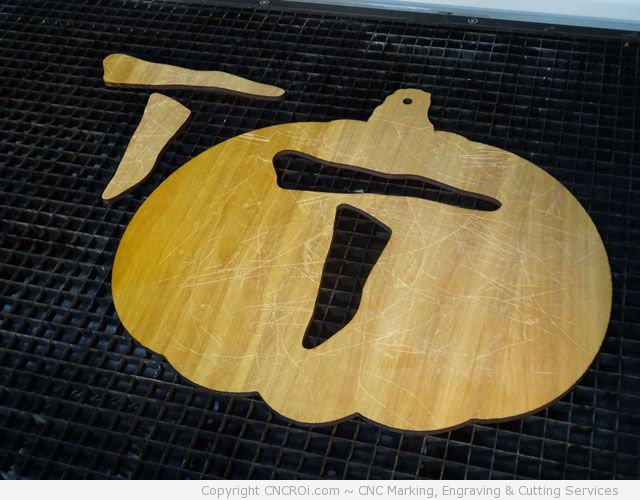 There was very little waste left after we CNC laser cut these pumpkins out of the plywood.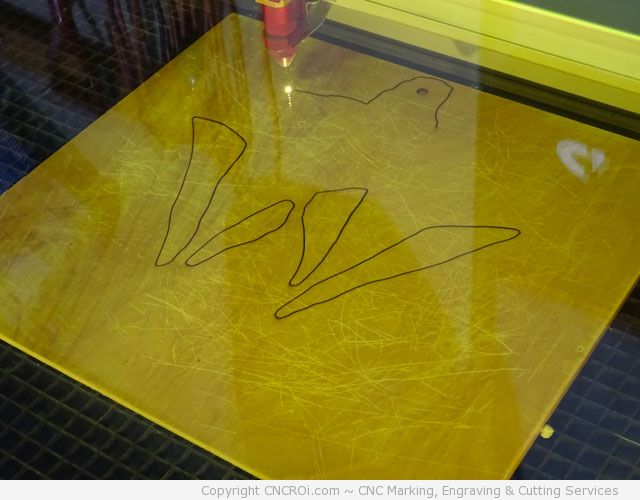 Throughout the cutting process, very little vapor was seen, due to the dryness and quality of the plywood. This meant that the video showcasing the cutting of these boards is incredibly clear. This is also due to our extraction capabilities and gas kit, basically pushing what little smoke there was being produced quickly out of our Trotec Speedy 400 flexx laser.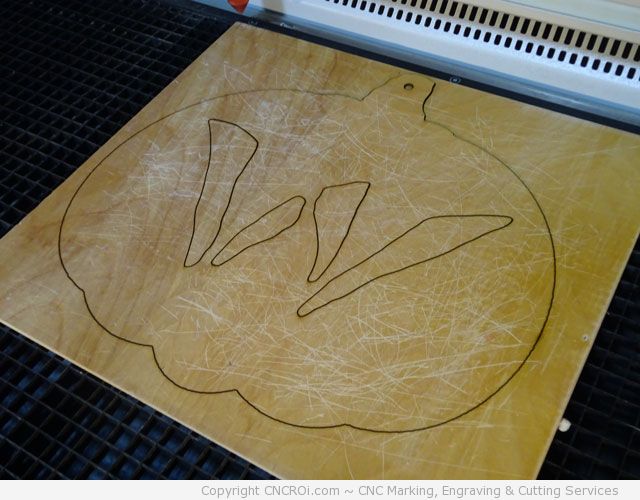 I hope you enjoyed the vision that the teacher who rescued this fantastic plywood for their class had… I wish more people were as imaginative to see alternative uses for perfectly good material!